Welcome to Go Motorcycling, Inc.
Central New York's Headquarters for Award-Winning Motorcycle Rider Training.
---
Now there are THREE MSF RiderCourses that qualify for the NYS Motorcycle Road Test Waiver!  Whether you are brand-new to motorcycling or have been riding for a while… want to ride on two wheels or three – there's an ideal licensing course for you! Come join us at Mohawk Valley Community College in Utica and let's Go Motorcycling! The Ride Starts Here.
3-Wheeled Basic RiderCourse
---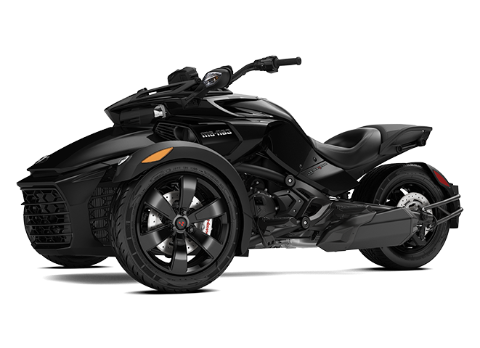 3-Wheeled Basic RiderCourse (3WBRC)
For 3-Wheeled Road Test Waiver Only
Special Promo Rate: $99  Enroll now!
3-wheeled training
Road test waiver class (3-wheeled only)
New or experienced riders
Can Am Spyder or Ryker motorcycle provided
Must have car driver's license
The 3WBRC is an entry-level course comprised of 5 hours of interactive online learning (completed on your own).  In addition there is about 9 hours of hands-on riding instruction on automatic transmission 3-wheeled motorcycles (two wheels in front and one in back).
*Students may provide their own trike-style (one wheel in front; two in back) motorcycle for training, however the non-subsidized full tuition of $321 will apply.
You will need to call our office to enroll if using your own motorcycle.
Tell me more
Already know the course you want?
The fast track to enrollment
Enroll Now!
RiderCourse Gift Certificates
The perfect gift
Tell me how
What students say about us
---
---
Thank you for a TERRIFIC course. I came to the course not knowing how to start a motorcycle and 2-½ days later I walked away with a confidence level suitable to now SAFELY learn motorcycling. I certainly will practice what I was taught and I am sure I will be a better motorcyclist and automobile driver because of your efforts. The patience and knowledge the two of you displayed will always be remembered by me. I have done my best to spread the word of your course to my friends, I hope they will follow my recommendation.
Rich K.
---
---
I am 100% satisfied with what I learned. I got my bike last summer and have been riding with friends who have been giving me pointers, but after this weekend's course with Dennis and Mike I am a much better rider! The instructors were excellent. They taught us valuable skills, explaining & demonstrating what we need for our "tool kit" as a safe rider. I feel so much more confident now in being able to ride safely and enjoy myself.  They  REALLY care about teaching people to be safe riders. This course should be a requirement for every rider!
Scott M.      
---