Welcome to Go Motorcycling, Inc.
Central New York's Headquarters for Award-Winning Motorcycle Rider Training.
---
Now there are TWO MSF RiderCourses that qualify for the NYS Motorcycle Road Test Waiver! Whether you are brand-new to motorcycling or have been riding for a while, there's a licensing course for you! Take the MSF Basic RiderCourse or Basic RiderCourse 2 for License Waiver at two convenient CNY locations; Mohawk Valley Community College in Utica and Jefferson Community College in Watertown.
New 3-Wheeled Basic RiderCourse!
---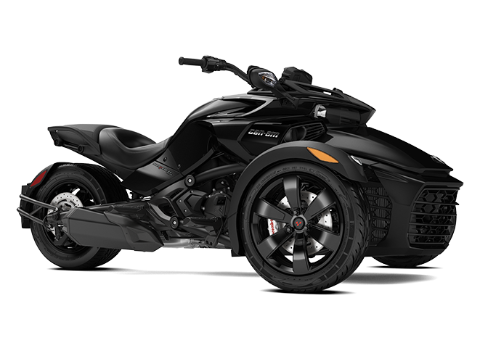 3-Wheeled Basic RiderCourse (3WBRC)
For 3-Wheeled License Waiver Only
$49 – Summer Special
Enroll now!

The 3WBRC is an entry level course comprised of 8 hours of interactive classroom learning and about 8 hours of hands-on riding instruction on automatic transmission 3-wheeled motorcycles (two wheels in front and one in back).
Tell me more
---
Already know the course you want?
The fast track to enrollment
Enroll Now!
RiderCourse Gift Certificates
The perfect gift
Tell me how
What students say about us
---
Thank you for a TERRIFIC course. I came to the course not knowing how to start a motorcycle and 2-½ days later I walked away with a confidence level suitable to now SAFELY learn motorcycling. I certainly will practice what I was taught and I am sure I will be a better motorcyclist and automobile driver because of your efforts. The patience and knowledge the two of you displayed will always be remembered by me. I have done my best to spread the word of your course to my friends, I hope they will follow my recommendation.
Rich K.
---
I am 100% satisfied with what I learned. I got my bike last summer and have been riding with friends who have been giving me pointers, but after this weekend's course with Dennis and Mike I am a much better rider! The instructors were excellent. They taught us valuable skills, explaining & demonstrating what we need for our "tool kit" as a safe rider. I feel so much more confident now in being able to ride safely and enjoy myself.  They  REALLY care about teaching people to be safe riders. This course should be a requirement for every rider!
Scott M.      
---