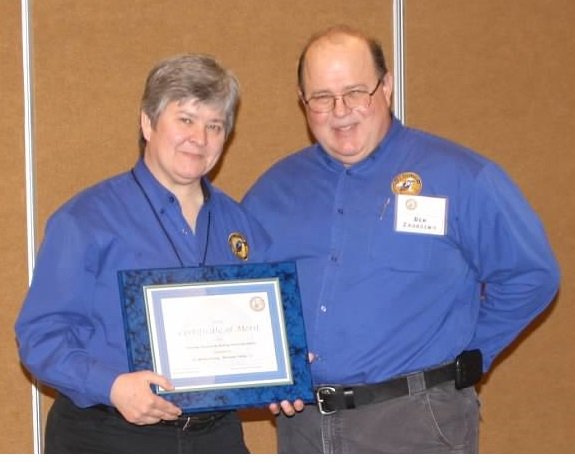 NYSMSP – Our RiderCoaches are Terrific!
Go Motorcycling has been recognized by the New York State Motorcycle Safety Program with a total of seven NYSMSP Quality Assurance Awards. Furthermore, Go Motorcycling received the NYSMSP awards in the categories of:
Compliance
Riding Demonstrations
Motorcycle Instruction and
RiderCoach Excellence.
Above Lynne Vandewater accepts an Award from NYSMSP Program Manager – Ben Zadrozny
Go Team!
*The NYSMSP is administered by the NYS Department of Motor Vehicles.  It is operated under contract by the Motorcycle Safety Foundation (MSF).